Website: Crowdology.com
Price: Free
Score: 85 Out of 100
Verdict: Legit (but there are better)
What is Crowdology?
Crowdology is an online site that allows people to earn money by simply taking surveys.   There is one for the USA and one for the UK.  They do not work from every location but can be used by hundreds of millions of people.   People are paid when they complete a survey.  The pay range is from $0.50 CENTS TO $10.00. People can be paid as long as they earn more than $8.
Crowdology does not use a point system.  Payment goes into a Crowdology account immediately after the survey is completed.  As an alternative to payment, one can select Amazon vouchers. 
Crowdology also runs a monthly prize drawing.  Every referral of a friend or relative gives you another chance to win.
Most of the surveys take less than an hour to complete and many take less than 15 minutes.
Is Crowdology Legit?
What people expect from Crowdology can impact what they think of it.  The site gets a high rating.  People can actually earn money doing the surveys.
The site's payment claims have been shown to be true. This company is legit. It is not a great way to earn a whole living for most people, but does really pay off.
If you are needing thousands each month, then you will want to take a look at a program that gives you the training to do this.  Read My Wealthy Affiliate Review. 
Is Crowdology a scam?
If people are looking for a full time job or stable way of earning a full living and they thought Crowdology would be it, then they would end up feeling like it was just a scam.  If one only expects the site to do what it claims, then it could become a source of income.  It may be possible to even earn regular money using Crowdology.  Most people who earn a lot of money taking surveys have to use more than site.
Crowdology actually has an excellent reputation for doing what it claims, and doing only what it claims.  It has quite a high rating amongst legit sites.  The short answer then, is a clear and simple. Crowdology is not a scam.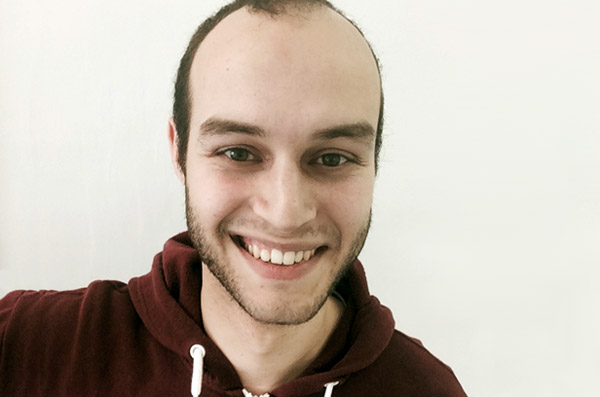 Andrew White
Andrew White is the insight manager at Crowdology.  He is a British man who's image is shown immediately above.   His work for Crowdology is the new online version of market-research management, an important niche area of business.  Andrew works for Redshift Market Research.  Andrew works as the 'online rep' of the company and offers some question and answer events.
Guy Washer
Guy Washer is the managing director of Redshift Research which is a full service market research agency.  He is a Brit and Redshift is regular English corporation based in the county of Kent in Southeastern England.  He has led the company from its inception in 2007. 
Wealthy Affiliate
Still looking for THE WAY to earn money online?  Another option is Affiliate Marketing.  This means making commission by promoting other companies products.  Many big corporations such as Amazon, Home Depot, and thousands of other companies online have affiliate programs you can join and earn huge revenue! You can join and earn real good money, for sure.
One great example of a program which will even train you for free, to start your own business is called, Wealthy Affiliate. Read the review here: The Wealthy Affiliate Story. Everything is free if you choose… With a friendly community, free websites, free training and something for everyone.
My name is Rick Bell and I research online programs so you can see the ones that work and the ones that do not. Contact me if you are looking for a special marketing strategy or a way to grow your business. With over 12 years in online marketing experience I can help you. Simply add a comment below and I will return your message right away.
To Your New Found Success Online!